Publish or Perish
Social and mobile media has meant that, like it or not, everyone is in the content business. Producing original, compelling and human content will put you on the map - with authentic, raw and live being key to connecting with modern audiences.
See how the BBC is connecting with the best young talent below.
Case study
Speed is key
Failure to respond quick enough means brands get left behind and are forever playing catch-up. Perceptions can shift in an instant while you scramble to respond. On-demand insights and real-time response is the key to staying one step ahead.
Read about real-time relationships at Public Health England below.
Case study
Authenticity matters
The world has changed. Today's consumer seeks deeper, more authentic relationships with their brands - built on two-way conversations, collaboration and co-creation. The businesses that succeed are those that put their customers at the heart of everything they do. Staying relevant means listening to what your audiences want, understanding their needs and treating them like one of the team.
Discover how the British Council is connecting with European graduates below.
Case Study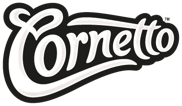 Mass Personalisation
Today's consumer expects bespoke experiences. By empowering them to shape the products and services they use, brands can create experiences that connect with audiences on a more personal, more memorable level.
Read about global insight and co-creation at Cornetto below.
Case study
Build your co-creation community
"Consumers are really expecting brands to create movements. They want to be part of those movements."
Aline Santos, EVP Global Marketing