Solutions / Product Innovation
Speed test products at scale and run remote user-feedback and ideation workshops.
Request a demo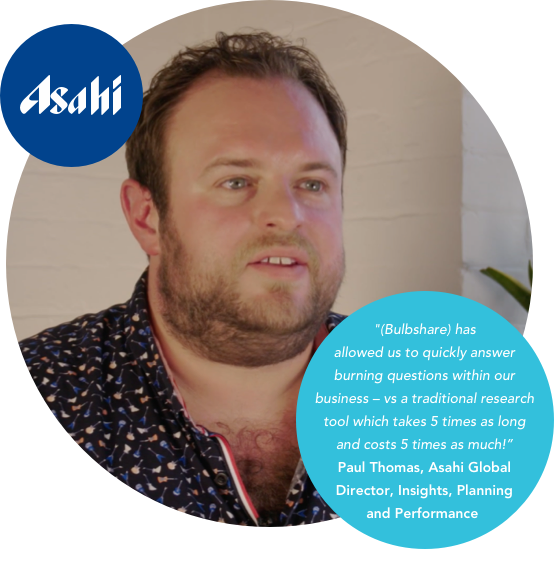 User-test products and creative with in-app heat mapping, driving 1000s of responses in a matter of hours.
See how we put customer voice at the heart of product development for a global beer brand.
Watch Video
Customer-led product development.
Instant insight direct from your
audience - putting customer voice
at the core of innovation.
In-app heat mapping at scale.
Built-in sentiment tracking.
Remote virtual workshops, anywhere in the world.
Building customer communities for always-on innovation
1
Build your community
Recruit communities anywhere in the world in a matter of hours, based on hyper-niche customer segments.
2
Tag and target your users
Auto-tag your community then target projects based on customer profiles.
3
Real-time, user-feedback
Launch product testing briefs in minutes then push notify your communities, driving responses anytime, anywhere in the world.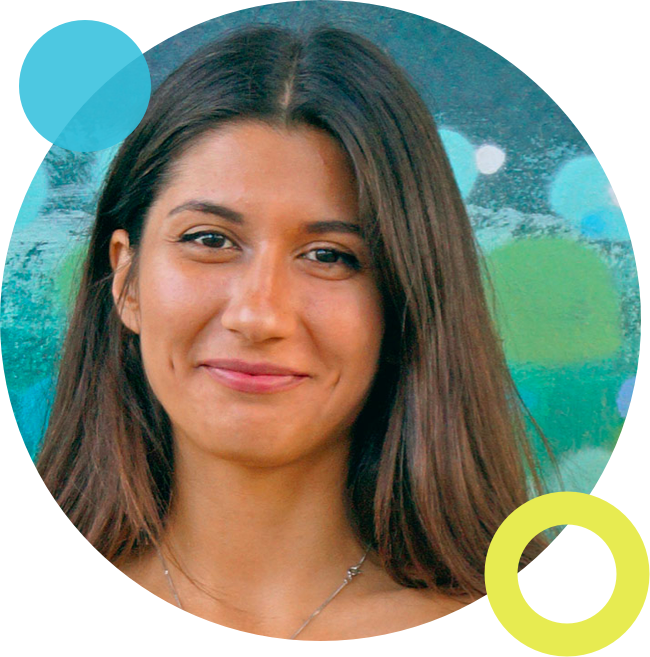 Testimonial
"Having the Bulbshare community on-hand allows us to generate insight into our territories in a significantly faster and more cost-effective way than our traditional methods - while at the same time allowing us to go deeper and broader into related themes that we might not ordinarily explore."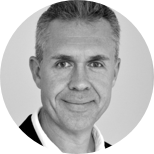 Marc Sheasby,
Research and Engineering Innovation Leader, Kimberly-Clark
Discover how Bulbshare can revolutionise
how you do
product innovation.