Rich data driving the right decisions
Interact with your customers in real-time, send push notifications and get rich, multimedia responses - then analyse all your data through a powerful, analytics dashboard.
Built for mobile
The world's leading co-creation software creates customer communities that are constantly online, always responsive and ready to collaborate on the move.
Audio-visually rich
Vertical video integration for the ever-scrolling, smartphone generation – creating a visually rich interface with maximum usability.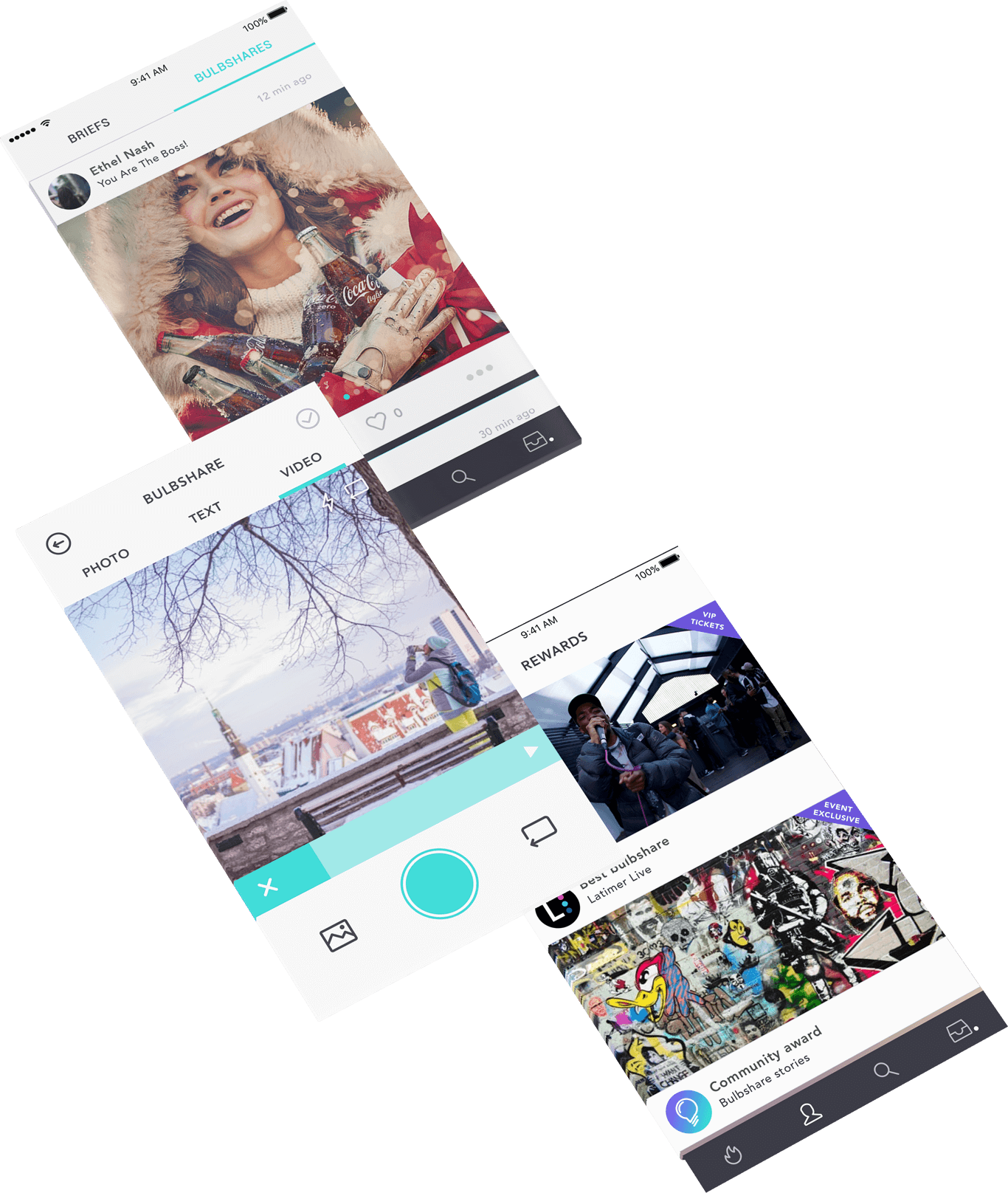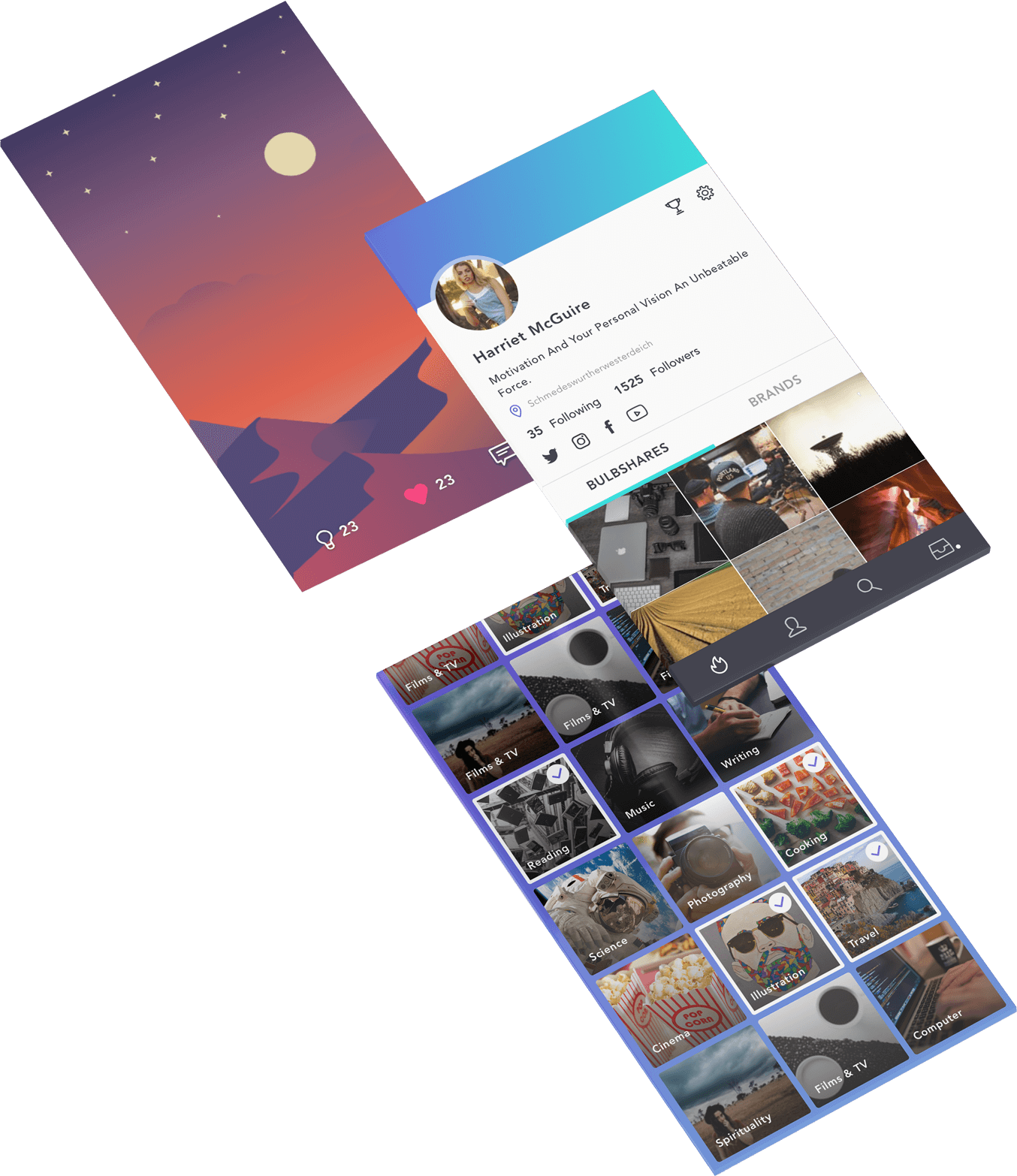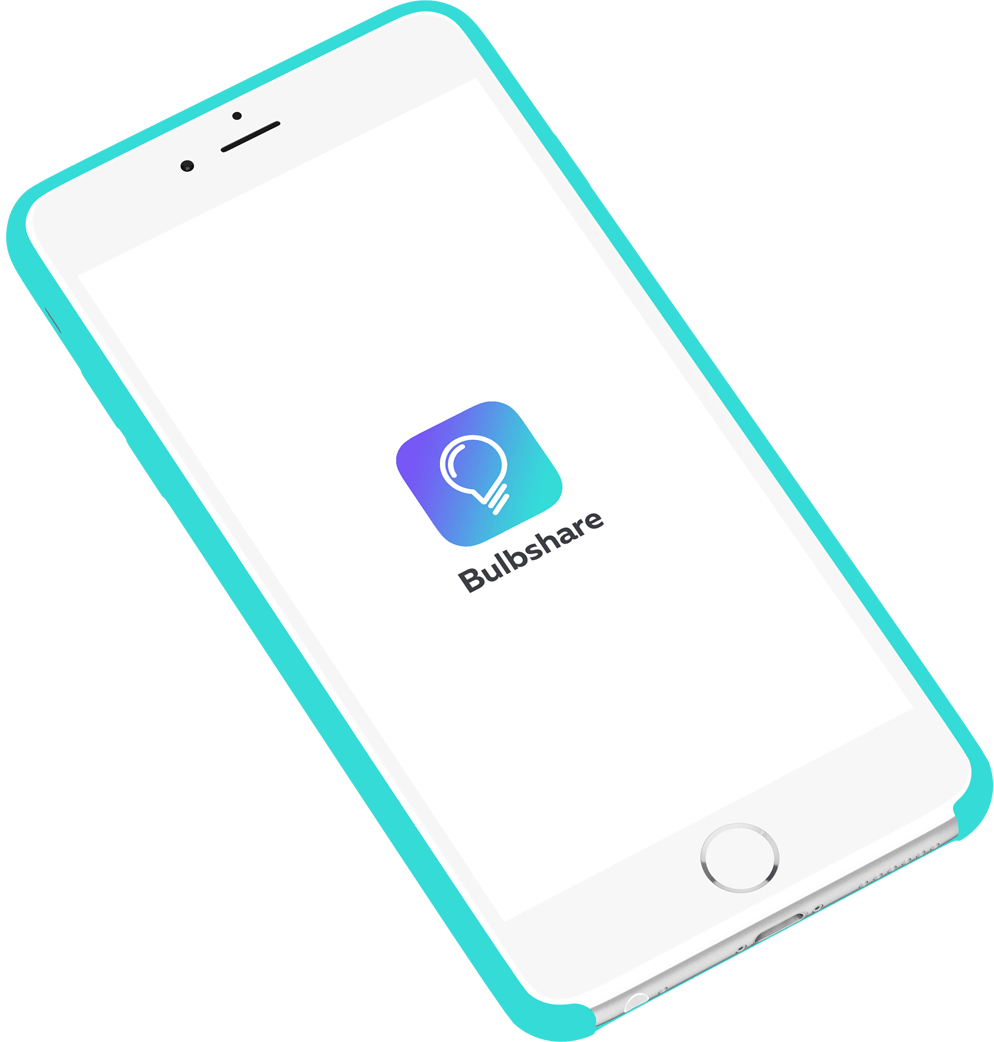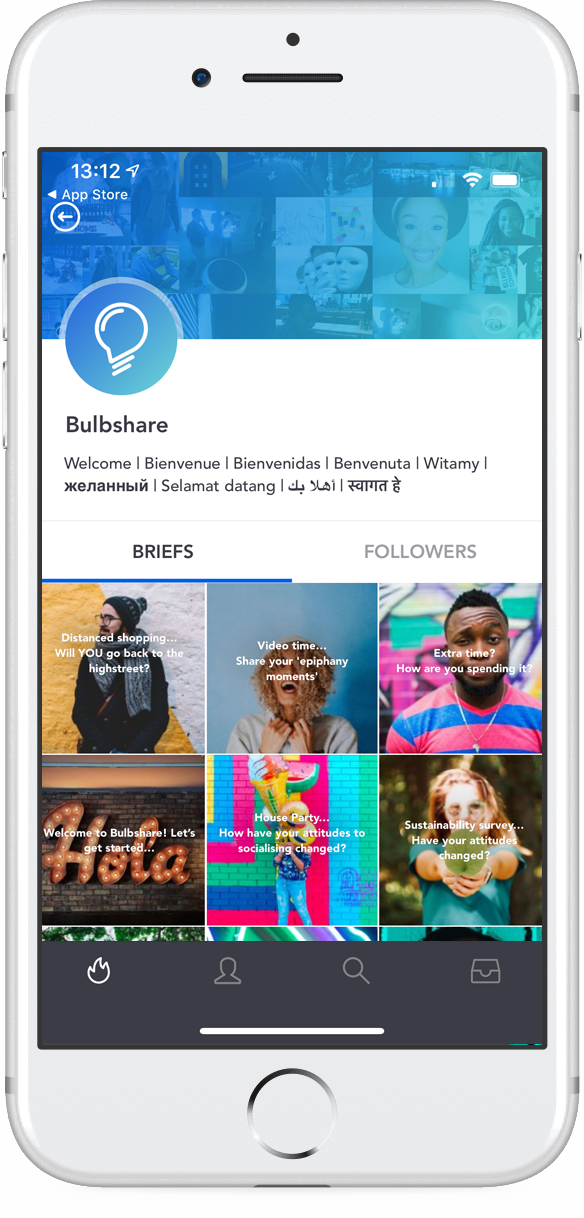 Super intuitive
Bulbshare works just like your audience's favourite social media apps - driving familiarity, engagement, and everyday use.
Fast, live, real-time
Push notifications and rich media mobile responses make for on-the-go, real-time insight wherever and whenever your brand needs it.
How Bulbshare works?
1
Set up your branded Bulbshare channel - it can be done in minutes.
2
Onboard your Bulbshare community -
use your existing network or get help from the Bulbshare team.
3
Start submitting questions and briefs -
you can submit as many as you like.
4
Get hundreds of insights, ideas and content submissions direct from your customers - driving more informed business decisions.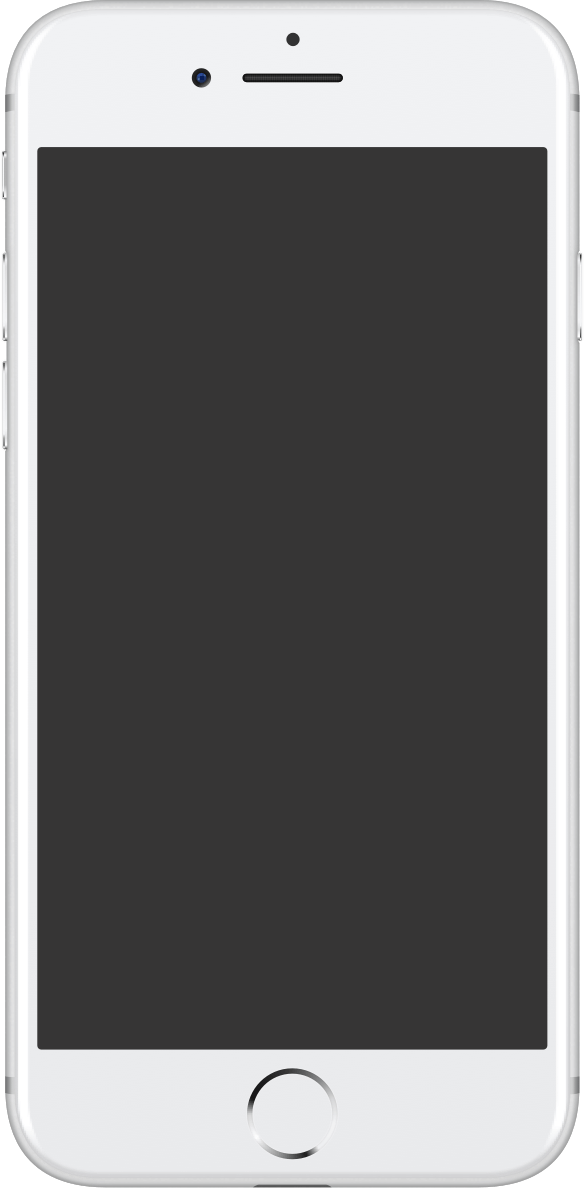 Our technology
Branded channel environments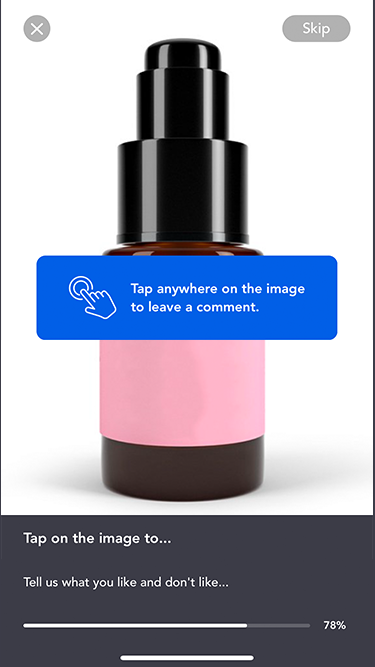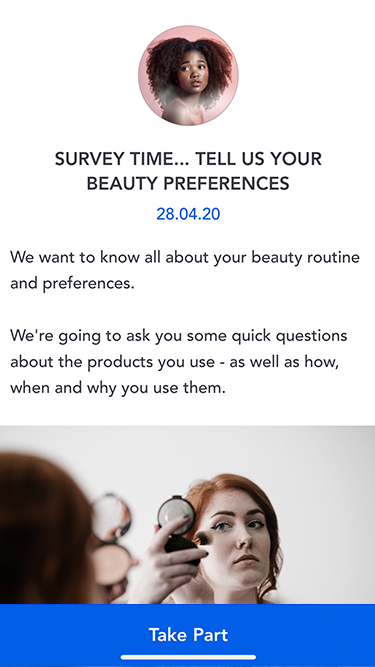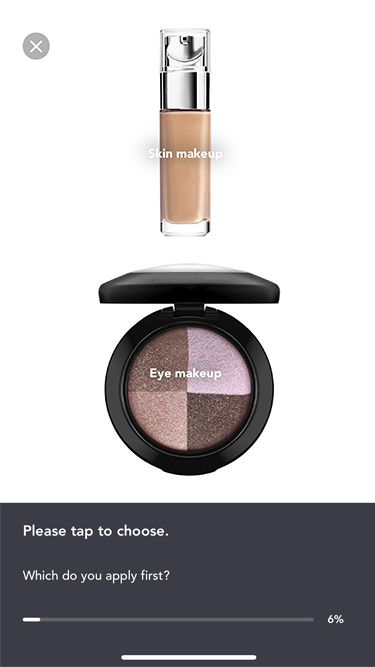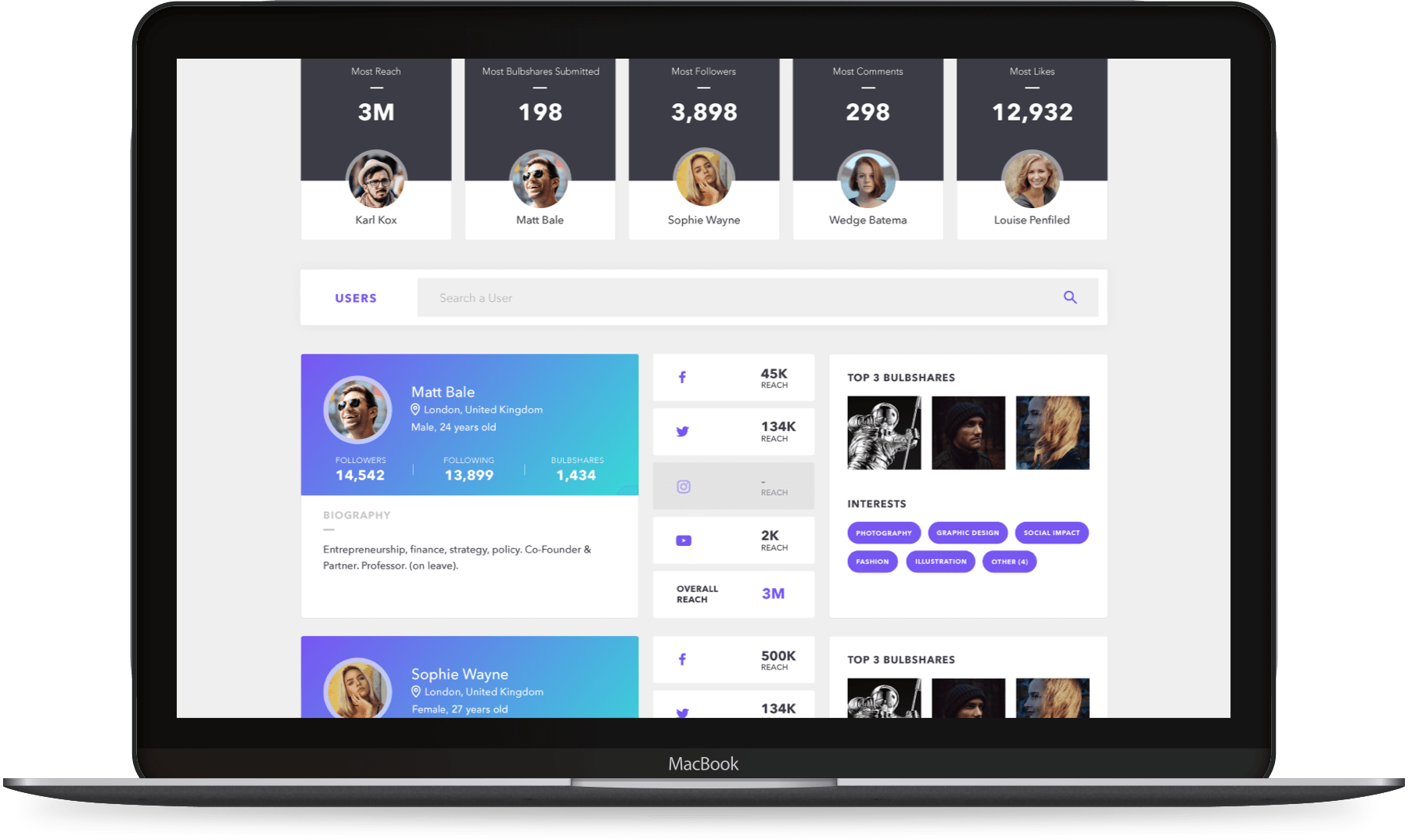 Data driven decisions
Visualise your data through the dashboard, making informed business decisions to deliver products and services to market.
Real-time interaction
Interact with your Bulbshare community in real-time, generating on-demand responses when and where you need them.
Highlights
Identify influencers
Real-time identification of the right taste-makers, early-adopters and opinion-leaders for you.
Engagement analysis
Build briefs and deploy them in minutes across your community - then analyse responses through the Bulbshare dashboard.
Segment your community
Group customer tribes around key interests and themes, and build private, curated communities across specific regions and demographics.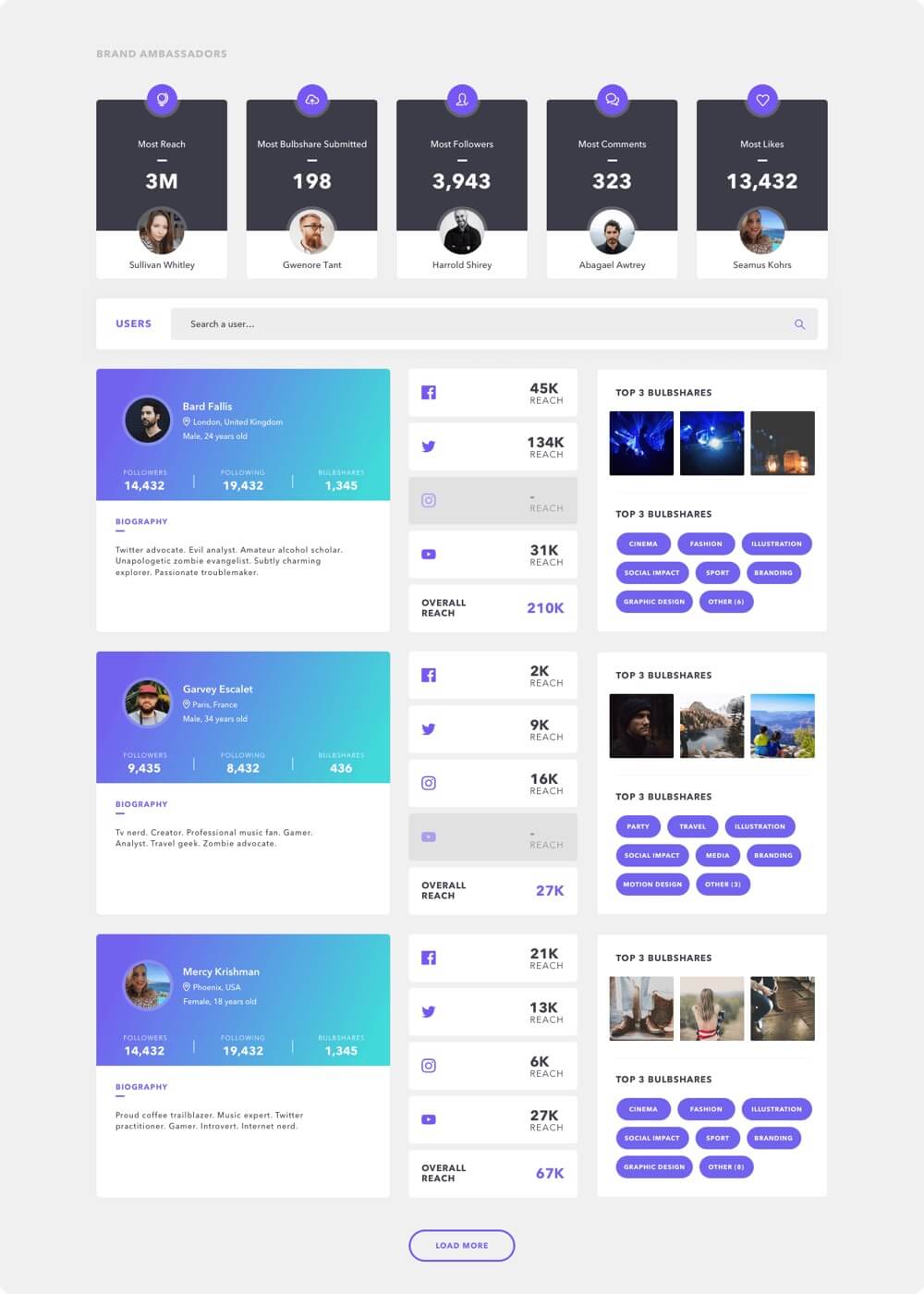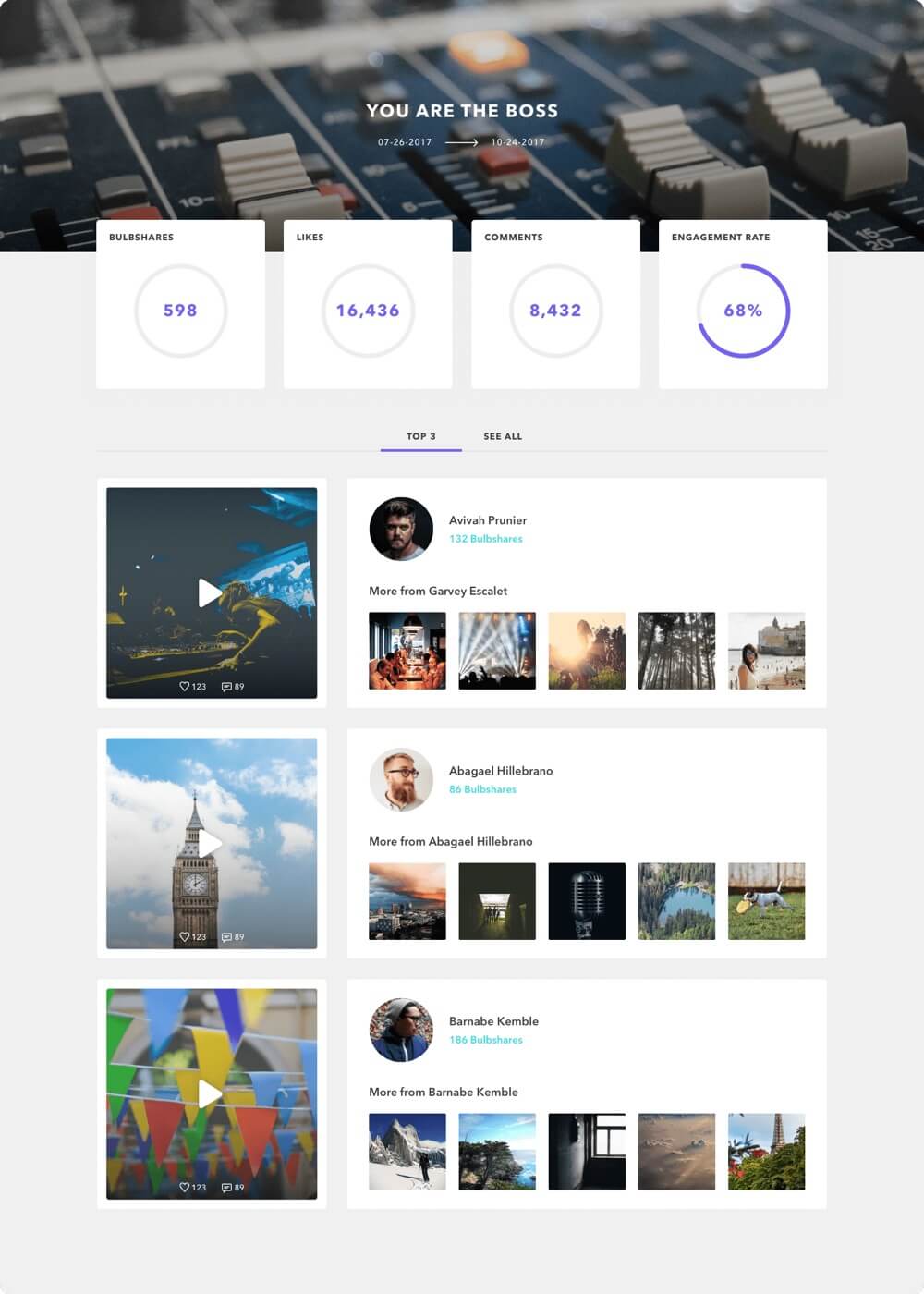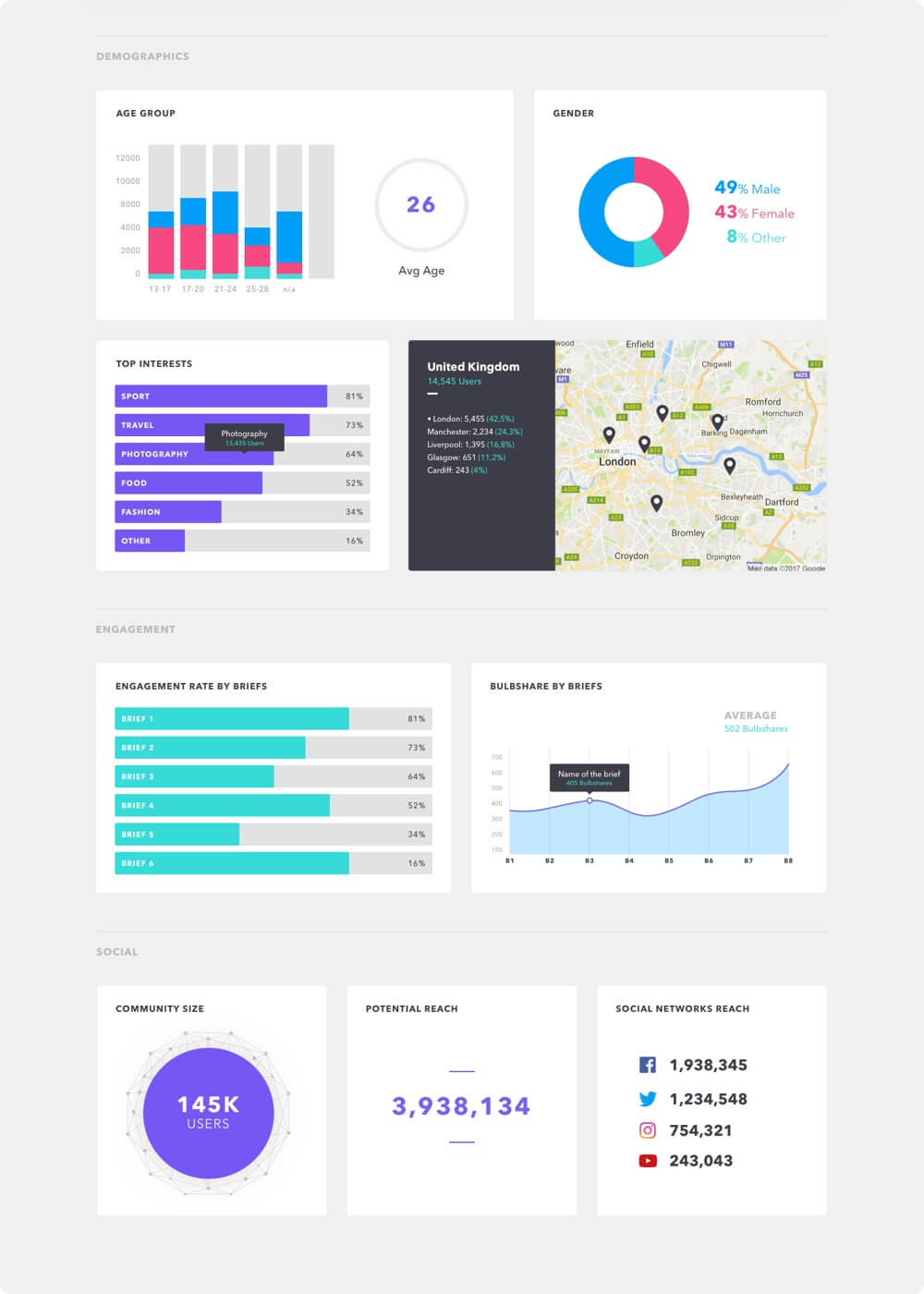 More Bulbshare benefits
Technical and customer support
Monthly releases, performance SLA, no upgrade headaches
Always on and fully secure
Push notifications
Access to platform data 24/7
Build your co-creation community
"Consumers are really expecting brands to create movements. They want to be part of those movements."
Aline Santos, EVP Global Marketing